At Dr. Blake Brown Dentistry, we believe in treating our patients with the most modern, efficient, cutting edge technology, ensuring a timely and trouble-free appointment. Here are some examples of the equipment you'll see when visiting our clinic.
3Shape Intraoral 3D Scanner Trios 3 Basic
The Trios 3 Intraoral 3D scanner allows Dr. Brown's office to utilize some of the most cutting-edge technology in digital dentistry.  Unlike the messy impression material techniques of the past, this scanner allows for fast, exacting and hygienic impressions of our patient's mouths to aid in the planning and fabrication of numerous dental restorations and appliances.  It is perfect for patient education as it can give real time imaging of what we are working on in the mouth.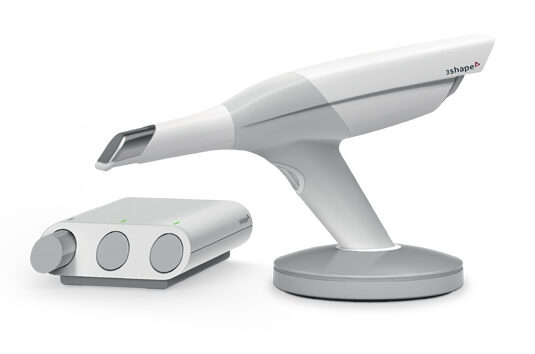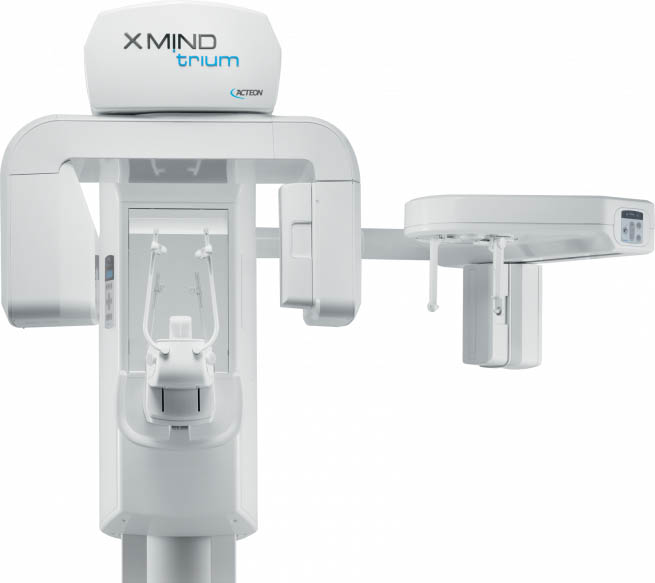 Acteon Cone Beam 3D X-Ray Machine

XMind Trium
X-MIND TRIUM is a key tool for treatment planning and post-procedure follow-up.
By displaying highly accurate 3D images of the anatomy of the patient in one scan, X-MIND TRIUM provides a fully comprehensive view of the patient's arch.
X-MIND TRIUM facilitates accurate evaluation of bone density and the positioning of the anatomic structures to be able to place implants more confidently.
Digital Intraoral Radiographs
Digital radiography X-ray imaging uses digital X-ray sensors to replace traditional photographic X-ray film, producing enhanced computer images of teeth, gums, and other oral structures and conditions.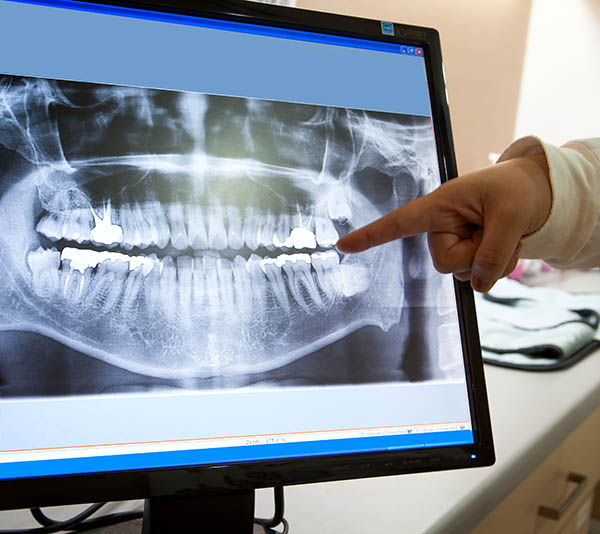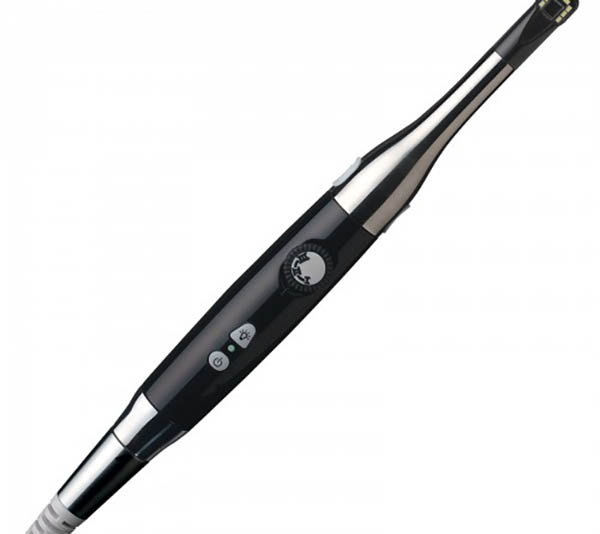 Iris Intraoral Camera
Digital Doc IRIS USB 2.0 Dental Intraoral Camera Imaging Unit is a precision optical instrument featuring an easy to use 5-point Focus Wheel and unique USB connector that fit standard delivery units. The elegantly streamlined profile has a much smaller, specially designed soft-tip with brilliant 8-point LED lighting and Sony's Hi-Resolution CCD for the finest picture quality.
Acteon Satelec SOPRO LIFE Intra-oral Camera Digital Video
SOPROLIFE enhances effectiveness and efficiency, in that it facilitates the process of assessing the risk of caries by highlighting the level of activity in risk-prone areas. Because it can be adapted to the most complex of clinical situations, it enables the practitioner to quickly adjust his treatment options.
Remarkable precision in diagnosing damaged areas: In mode I, the Diagnosis mode, SOPROLIFE makes it possible to detect damage at various clinical stages, without loss of consistency and in very high resolution. By means of a transparency effect, in fluorescence mode II, Treatment, it enables actual spatial mapping of unbroken tissue areas which are suspect.