Welcome to Dr. Blake Brown Dentistry
A Trusted Cosmetic & Restorative Dentistry in Durango, Colorado
Schedule An Appointment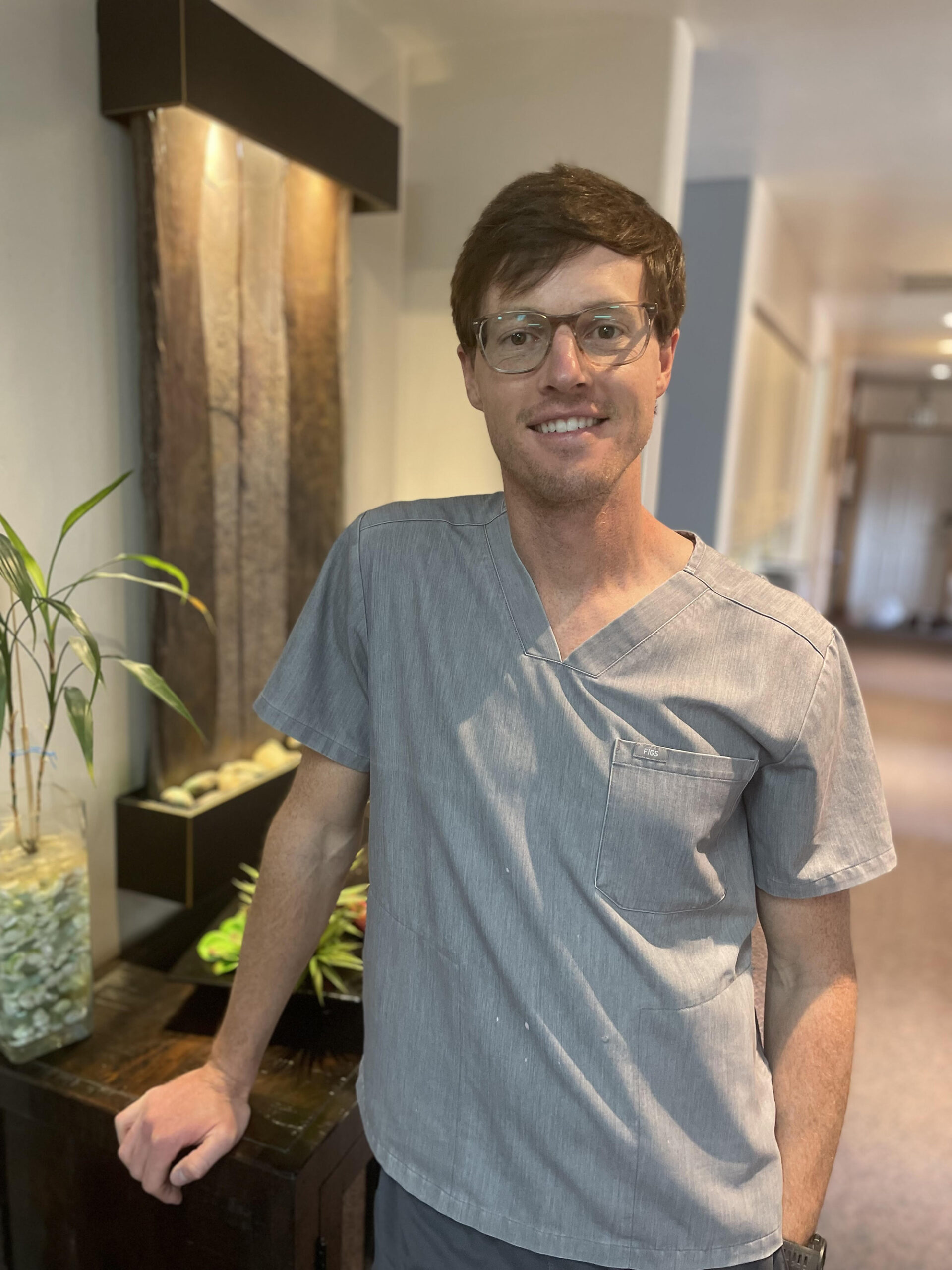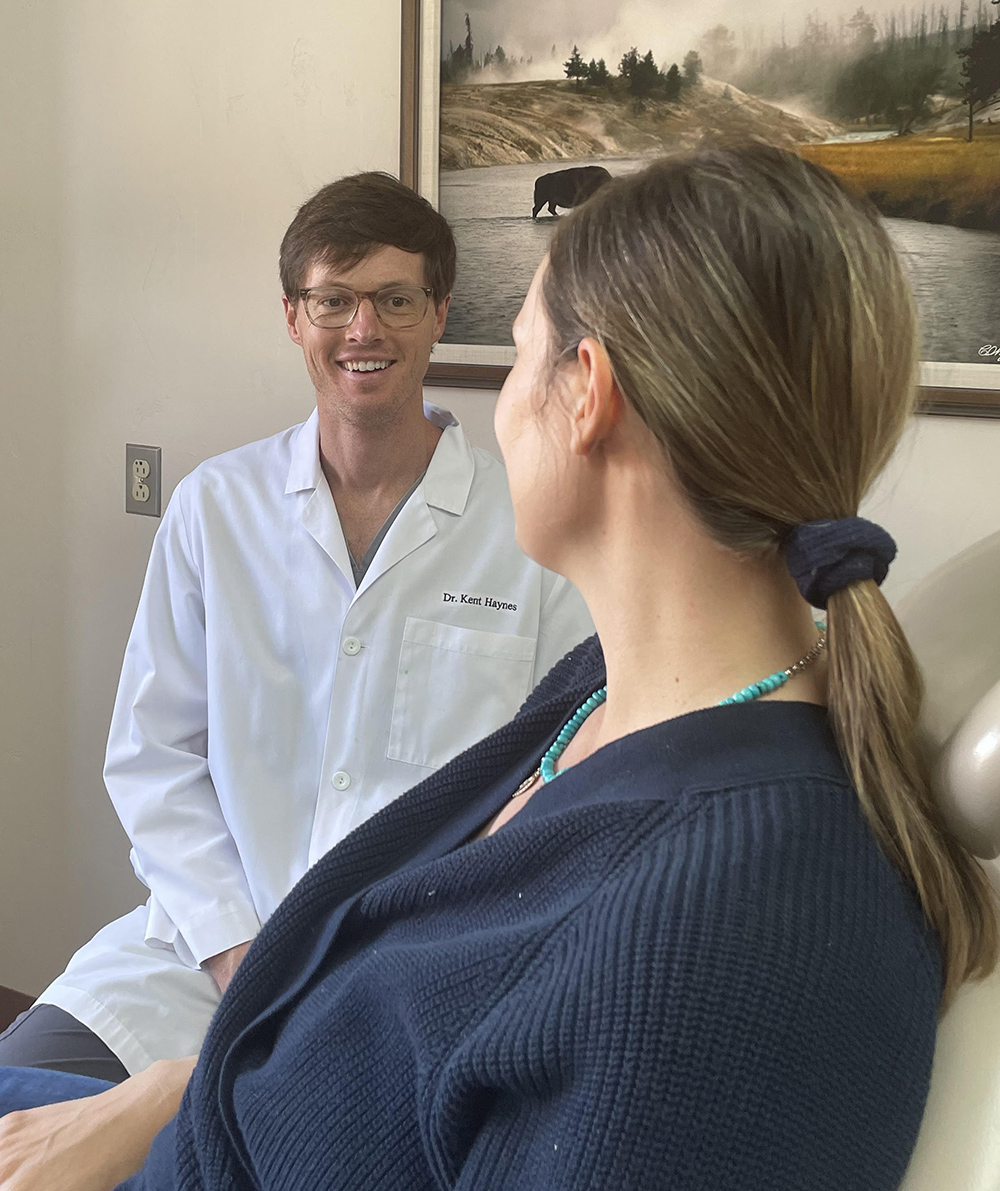 New Patients are Always Welcome
One visit to Dr. Blake Brown Dentistry and you'll instantly understand why we're one of the most preferred dentist offices in Durango, Colorado.
Dr. Blake and all his staff are friendly, approachable, extremely caring and knowledgeable. Just have a look at our reviews or stop by and see for yourself. Your smile has never been in such good hands.
Our mission is to earn your trust as a top-notch dental provider in the Durango community. We aim to provide our patients with convenience, comfort, and a positive experience.
Clear Aligner Treatment
Our office offers clear aligner treatment without the hassle of traditional braces.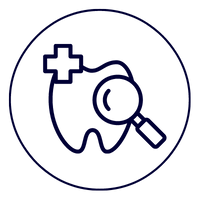 Dental Cleaning & Exam
Routine visits can prevent larger issues down the road. We work with your schedule for convenient appointment times.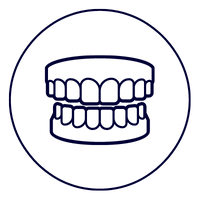 Dental Veneers
Dental veneers can drastically enhance the esthetics of your smile by covering chipped, stained, or misaligned teeth.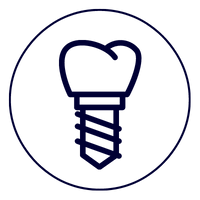 Dental
Implants
A missing tooth can cause loss of form and function of the smile. Dental implants are an effective solution for missing or damaged teeth.
Comfort and convenience are the hallmarks of Dr. Blake Brown's office operations.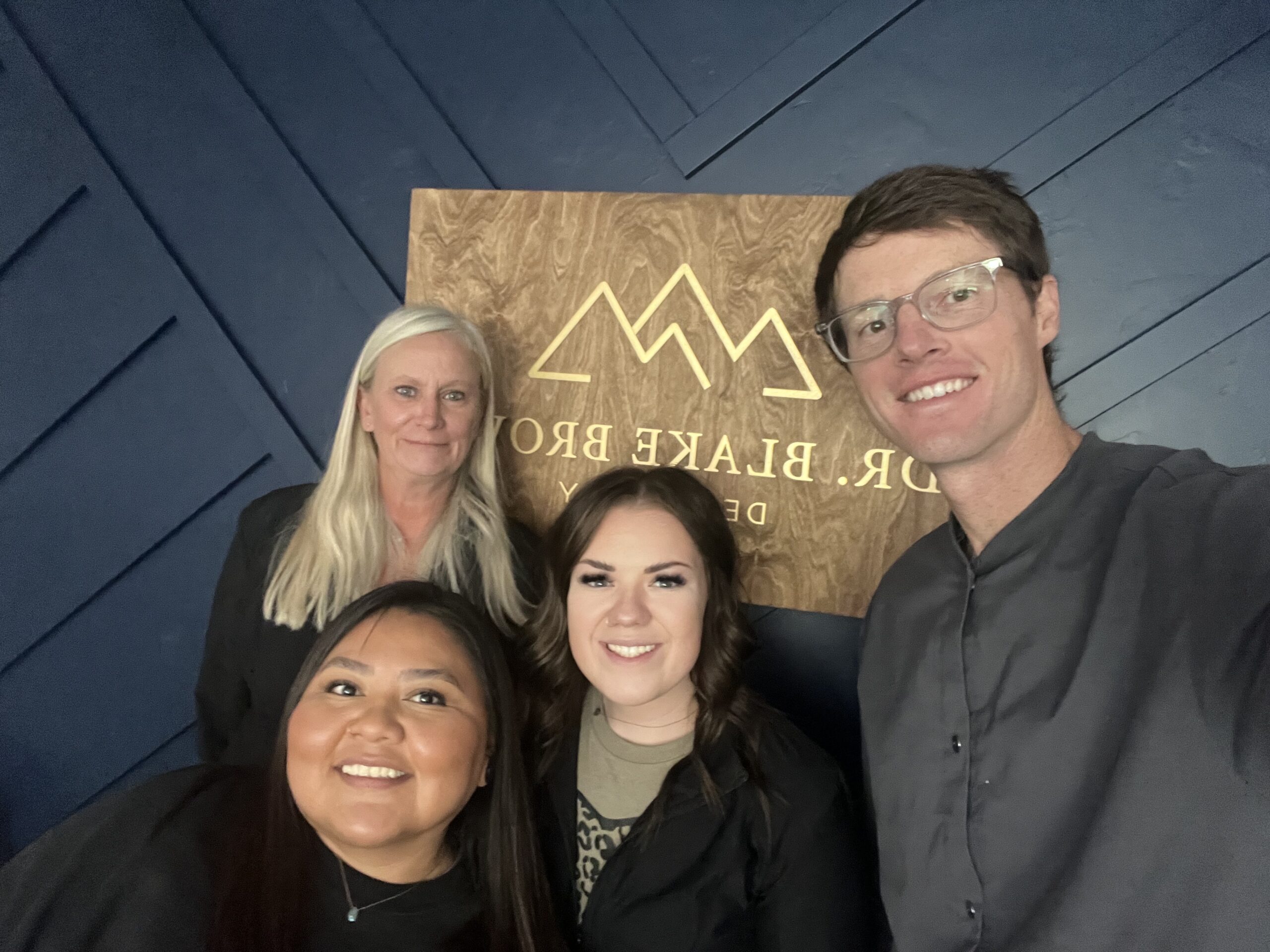 Dr. Blake Brown Specializes in Restorative and Cosmetic Care
His approach is detailed and comprehensive for the best care possible.

We Value Your Schedule
Our appointments are convenient to make dental care easy and efficient.

Comprehensive Care that Lasts
We stand by our work and provide high quality treatment that can last for the years to come.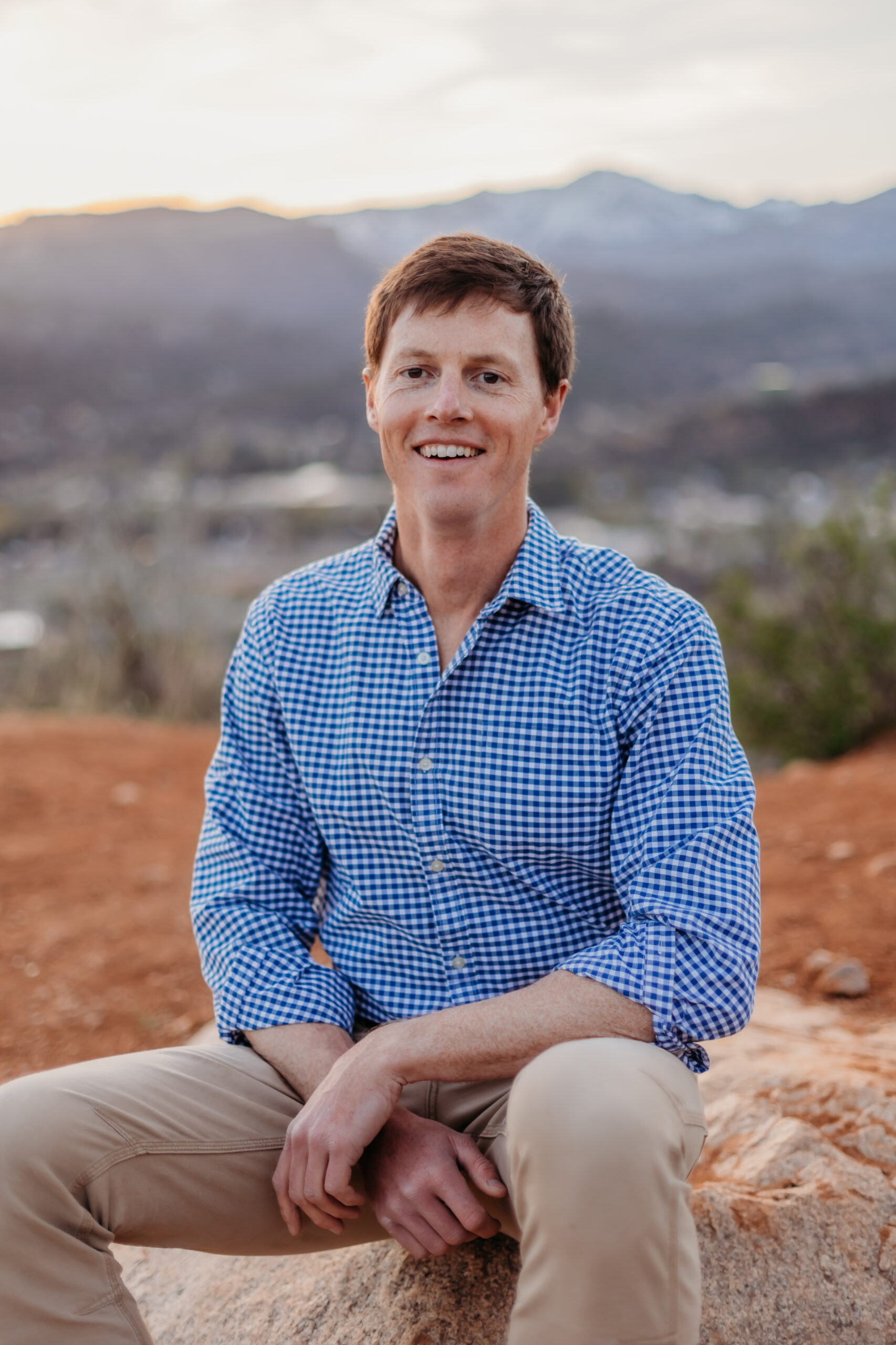 Highly Rated Dental Clinic in Durango, Colorado

An Excellent Dental Experience
This was by far the most pleasant dental experience I ever had. They worked well with my hectic schedule, very professional, kind, caring, knowledgeable, comfortable, and affordable. Dr. Blake Brown was able to answer all of my questions with ease and made me feel good about my plan of care. I had seen two other dentist in Durango and did not feel like I had received the quality care I got with Dr. Blake Brown and his amazing staff. I am really looking forward to continuing my long term care with them. They felt like family. I highly recommend them. Sincerely very very pleased patient.
Brittnie B.


My visit was great! Everyone is so nice, very glad I have made Dr. Brown's office my new Dentist.
Jan J.


Everyone, particularly Dr. Brown, was so very helpful and nice. We will be using this practice for our future dental care.
Erin R.


Here for you in Emergencies
I had a dental emergency while visiting Durango. Contacting Dr. Brown's office, I learned from Sheena that she had forwarded the office # to her phone and answered as she was caught in a snow road blockage. When she arrived at the office she had already followed up on the info I had given her and made an immediate appointment for me. I headed down and when there I found that she, Diane and Dr. Brown are great. He examined my teeth professionally and expertly. He explained everything that he was doing and patiently listened to me and answered my dumb questions. After providing the initial therapy painlessly, he contacted my dentist at home, forwarding exam results, images and a summary. I'm grateful for his compassionate and expert care.
HW.


Dr Blake Brown was a very nice doctor who took me in when no other dentist would take me and while I was having an emergency out of town. It's because of him and his staff that I am able to be out of pain and back on track to successful work trip. They are very professional and knowledgeable and compassionate people that will take care of you without a shadow of a doubt.
Itsame M.


Reasons to make us your Durango Dentist
Dr. Brown is perhaps the best dental experience I have ever had. I chipped a filling. There was NO up sale. There was no discussion of why I had not been to the dentist in a while. There was no push for an appointment for "other issues." There was no full mouth screening to see what other things he could sell me. He fixed #14 and only suggested fixing #13 because the problems were linked together. Excellent work. I can only feel the edge of the filling if I really really search for it. He also stressed that after the numbness wears off I should check my bite again and let him know if it's not perfect. No need, the bite feels excellent.
JoAnn S.


This dental practice is a wonderful transition from a dentist we valued for almost 40 years. Dr. Haynes certainly deserves retirement, and Dr. Blake and his family certainly deserve our whole-hearted support. Office staff, hygienist and Dr. Blake were all professional with added personal care and kindness. Definitely a great experience. Thank you!!
Jan E.


We are proud to be a member of: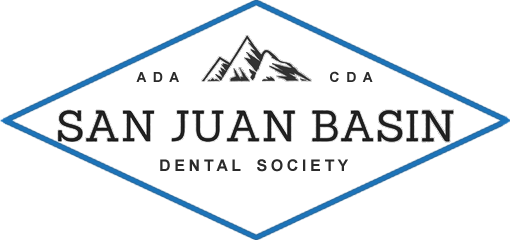 We Serve Durango, Colorado and surrounding areas
Bayfield CO • Cortez CO • Pagosa Springs CO •
Aztec NM • Farmington NM